A Potentially Life-threatening Condition
PAH gets worse over time and can be life threatening, especially for people with scleroderma.1
PAH
was the leading cause of death, ahead of:
Cancer
Infections
Other causes
in a
registry
2
of people with
PAH
associated with scleroderma.
3
Who Is at Risk for PAH?
If you have scleroderma, you are at risk for PAH.4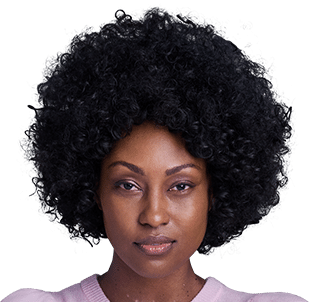 African Americans with scleroderma may develop PAH more frequently than the overall population of people with scleroderma.6
A study from 2003 showed the rate of PAH was higher in 130 African Americans with scleroderma (48%) than in the overall population of 709 people in the scleroderma center (39%).
Other Risk Factors for PAH
Additional factors that can increase your risk include4,7:
Age
Older age at the time of your scleroderma diagnosis
Time
If you have had scleroderma for a long time
A condition in which small blood vessels in the hands and toes spasm in the cold
Spider veins on your skin but may develop anywhere within the body
Painful pale, white, or blue fingers
Limited cutaneous scleroderma
A type of scleroderma in which skin hardening and tightening occurs only on the fingers, hands, forearms, and face
Presence of certain antibodies
Results in the low range on certain pulmonary function tests
What Is PAH?
PAH is a disease of high blood pressure in the lungs that can be more common in people with scleroderma.4,8
Find out more
References: 1. Vachiéry J-L, Gaine S. Challenges in the diagnosis and treatment of pulmonary arterial hypertension. Eur Respir Rev. 2012;21(126):313-320. 2. Workman TA. Engaging patients in information sharing and data collection: the role of patient-powered registries and research networks. US Department of Health and Human Services, Agency for Healthcare Research and Quality. 2013. AHRQ Report No.: 13-EHC124-EF. 3. Kolstad KD, Li S, Steen V, Chung L; PHAROS Investigators. Long-term outcomes in systemic sclerosis-associated pulmonary arterial hypertension from the Pulmonary Hypertension Assessment and Recognition of Outcomes in Scleroderma Registry (PHAROS). CHEST. 2018;154(4):862-871 4. Fischer A, Bull TM, Steen VD. Practical approach to screening for scleroderma-associated pulmonary arterial hypertension. Arthritis Care Res (Hoboken). 2012;64(3):303-310. 5. Galiè N, Humbert M, Vachiery J-L, et al. 2015 ESC/ERS Guidelines for the diagnosis and treatment of pulmonary hypertension: the Joint Task Force for the Diagnosis and Treatment of Pulmonary Hypertension of the European Society of Cardiology (ESC) and the European Respiratory Society (ERS). Eur Heart J. 2016;37(1):67-119. 6. Schachna L, Wigley FM, Chang B, et al. Age and risk of pulmonary arterial hypertension in scleroderma. CHEST. 2003;124(6):2098-2104. 7. Yaqub A, Chung L. Epidemiology and risk factors for pulmonary hypertension in systemic sclerosis. Curr Rheumatol Rep. 2013;15(1):302. 8. Chaisson NF, Hassoun PM. Systemic sclerosis-associated pulmonary arterial hypertension. CHEST. 2013;144(4):1346-1356.