A Connective Tissue Disease
Systemic sclerosis, or scleroderma is one of several connective tissue diseases. It can impact your1,2:


Connective Tissue:




Examples of other
connective tissue diseases
include
3
:
Rheumatoid arthritis
Mixed connective tissue disease
Systemic lupus erythematosus
Types of Scleroderma
There are 2 main types of scleroderma1,2:
primarily affects only
Skin
affects
Skin
Blood vessels
Major organs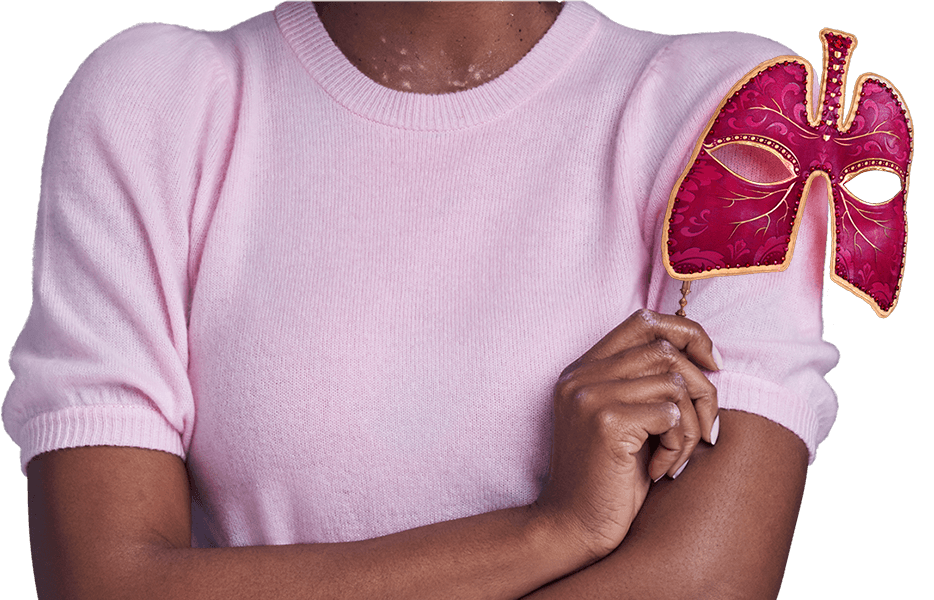 More Than a Skin Condition
Scleroderma is not just a skin condition. It can also cause serious lung complications such as pulmonary arterial hypertension, or PAH for short.4,5
Get Screened for PAH
Screening tests can detect signs of PAH that you may not be able to feel.6
Read more
References: 1. Cleveland Clinic. Connective tissue diseases. Accessed August 25, 2021. https://my.clevelandclinic.org/health/diseases/14803-connective-tissue-diseases 2. Johns Hopkins Medicine. Types of scleroderma. Accessed November 11, 2021. https://www.hopkinsmedicine.org/health/conditions-and-diseases/scleroderma/types-of-scleroderma 3. Zanatta E, Polito P, Famoso G, et al. Pulmonary arterial hypertension in connective tissue disorders: pathophysiology and treatment. Exp Biol Med. 2019;244(2):120-131. 4. Fischer A, Bull TM, Steen VD. Practical approach to screening for scleroderma-associated pulmonary arterial hypertension. Arthritis Care Res (Hoboken). 2012;64(3):303-310. 5. Mandras SA, Ventura HO, Corris PA. Breaking down the barriers: why the delay in referral for pulmonary arterial hypertension? Ochsner J. 2016;16(3):257-262. 6. Khanna D, Gladue H, Channick R, et al. Recommendations for screening and detection of connective-tissue disease associated pulmonary arterial hypertension. Arthritis Rheum. 2013;65(12):3194-3201.